If you're staying at Shelly Beach TOP 10, here is what the team recommended you do...
Wake up to the sound of native birdlife before you enjoy your breakfast and your morning pick-me-up down by the beach or in the local township which is only 5 minutes down the road. The Shelly Beach team recommend trying the Pork Belly Eggs benedict at the Weta Cafe. Take a zip-line tour through the native Coromandel bush top canopy - TOP 10 Members get 10% off!). Come back to Shelly Beach TOP 10 and set yourselves up on the beach for a swim, kayak or paddle board. Or try out the heated pool with the awesome slide, and splash zone at the park! Use the on-site BBQs and cook yourselves a classic kiwi dinner before heading to the beach to watch the sunset over the Hauraki Gulf, but don't rush it - you'll be treated to some of the best stargazing in Aotearoa New Zealand. This is a favourite activity for stayers of Shelly Beach TOP 10, you'll be able to catch up with your camp neighbours and is a great way to make some new friends!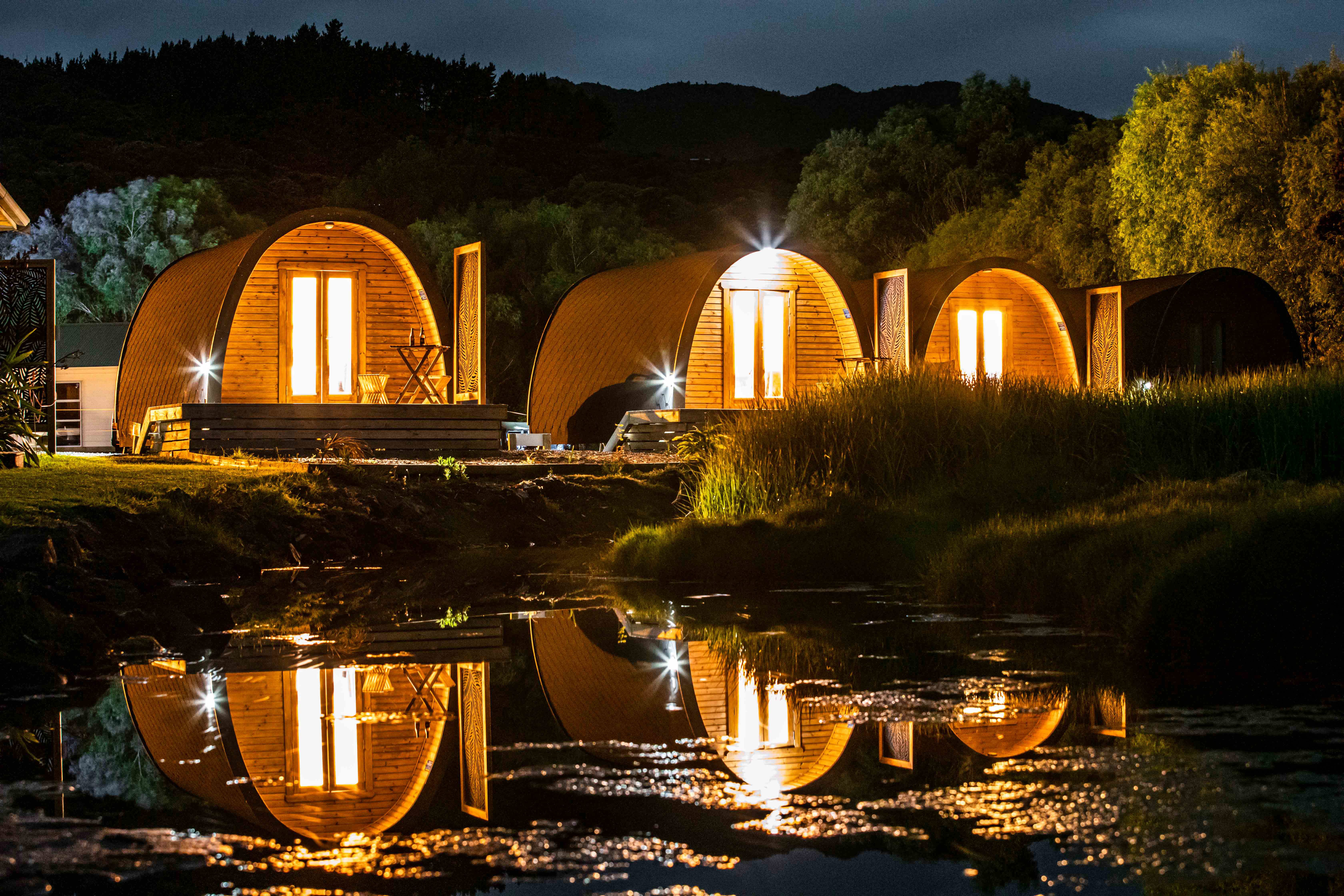 Shelly Beach TOP 10 Holiday Park 
The Coromandel TOP 10 is nearby to Shelly Beach, but it feels like a world away! Here is what you can do at the Coromandel TOP 10 Holiday Park...
Pop on your activewear and head out for an early morning walk over the Kauri Track to take in the views of the historical Coromandel town and harbour. Grab breakfast in town, maybe from the Wharf Road Cafe - a local favourite! If Zip-lining isn't your thing, ride the iconic Driving Creek Railway train up to Coromandel's eye-full tower! TOP 10 Members get 10% off, so make sure to make the most of this deal! You'll be ready for lunch by now, so head to the local bakery and head to Oamaru Bay for a picnic and swim on the beach. But make sure you wait 30 minutes after enjoying your mince and cheese pie. Use this time to make a sandcastle, have a nap or read a few pages of the book you've been reading for months now! When you're ready, head back to Coromandel TOP 10 for some poolside snacks, how do cheese & crackers with a bit of wine sound? You'll be ready for dinner, so it's time for a short stroll into town where you'll be spoilt for choice!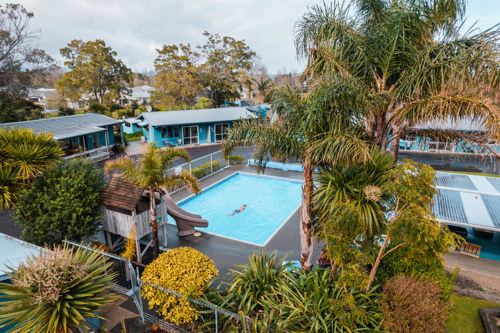 Coromandel TOP 10 Holiday Park
A little bit further away, we have Hot Water Beach TOP 10 who have planned a jam-packed day for you...
Your day starts early here at Hot Water Beach TOP 10. Get up at low tide and grab a shovel to make a hot pool on the beach and soak in the warmth while watching the sun rise out of the Southern Pacific Ocean. Once you've warmed up, head into town and grab a delicious breakfast and a coffee at one of the local cafes. From here, you'll be gathering picnic supplies because you're heading to Cathedral Cove. Bring your togs and whatever else you may need as you'll be diving head-first into the turquoise waters - (yes, it really is as beautiful as your Windows 10 Wallpaper shows). Explore the fascinating archways and caves and build a bit of a suntan! Head back to Hot Water Beach TOP 10, crack open a cold beer or kombucha on the deck of your accommodation and watch the sun go down behind the bush-clad hills. End the day with a tasty burger from our onsite fish and chip shop!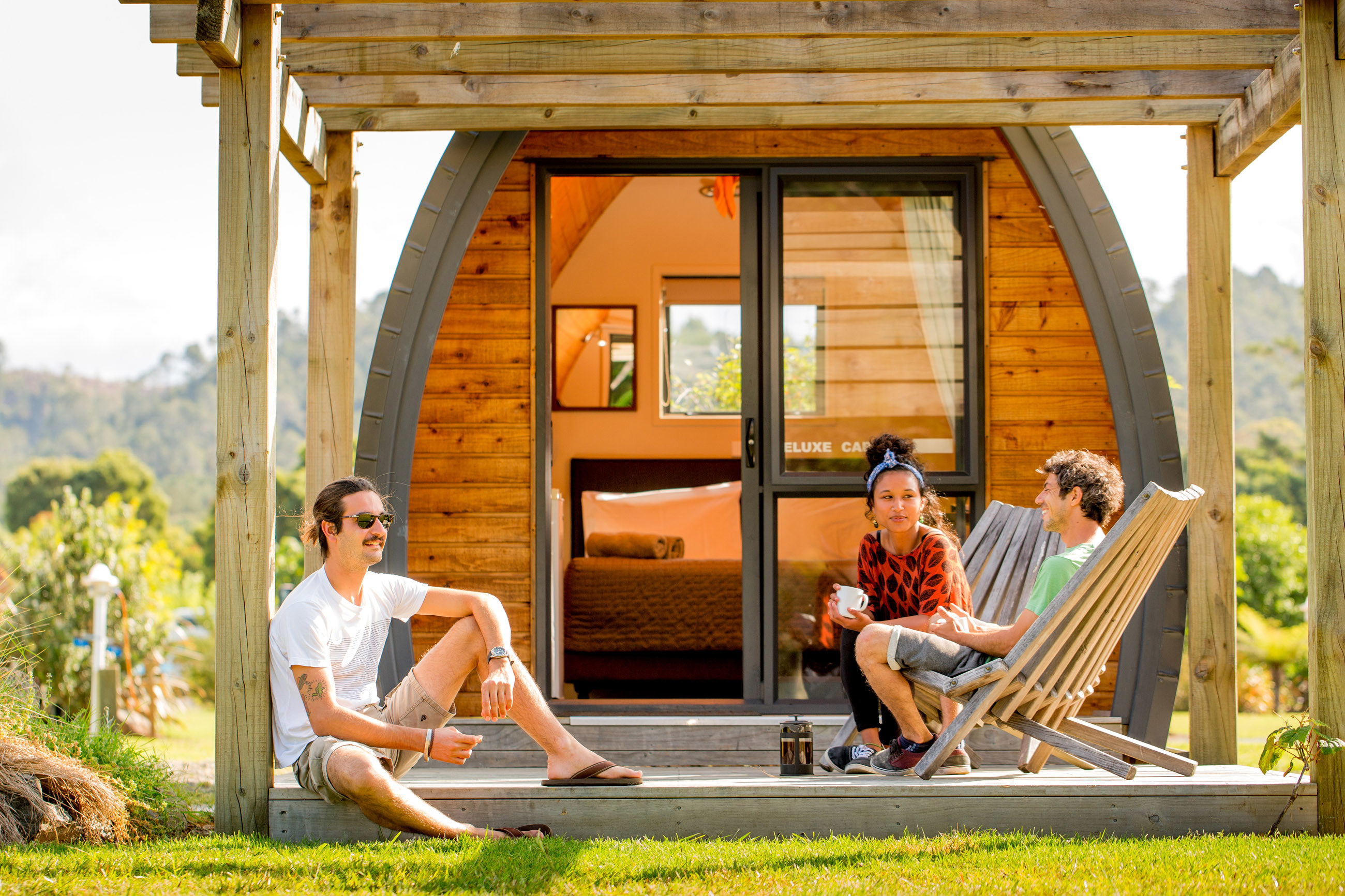 Hot Water Beach TOP 10 Holiday Park