Best Camping Grounds Southland
Nestled in the southernmost region of New Zealand, Southland beckons adventurous souls with its breathtaking landscapes, pristine wilderness, and a sense of tranquillity that can only be found in nature's embrace. With an array of idyllic camping grounds in Southland, the region presents an irresistible invitation to pitch a tent, roast marshmallows over crackling campfires, and witness the stars painting the night sky with their celestial brilliance.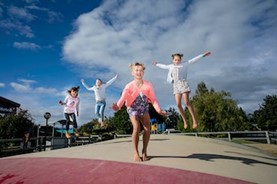 Te Anau TOP 10 Holiday Park offers spacious and peaceful Southland accommodation options to suit every budget. This holiday park offers comfortable and well-equipped accommodations, catering to various types of travellers, including families, backpackers, business visitors, and groups.