Best Taranaki Camping Grounds
For nature enthusiasts and adventure seekers, TOP 10 Holiday Parks offer an abundance of opportunities for camping in the Taranaki region. Whether you yearn to explore the wonders of Egmont National Park, relax on pristine beaches, or immerse yourself in the vibrant local culture, TOP 10 provides the perfect base for outdoor adventures and camping in Taranaki.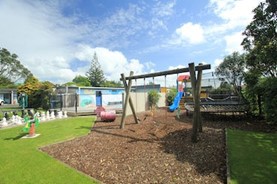 New Plymouth TOP 10 Holiday Park offers unparalleled Taranaki accommodation options for those seeking to explore the stunning black sand west coast beaches and the majestic summit of Mount Taranaki. After a day of exploring, take a refreshing dip in our heated swimming pool and indulge in relaxation in our hot tub/spa and sauna.